Total of 475 jobs go at Preston call centre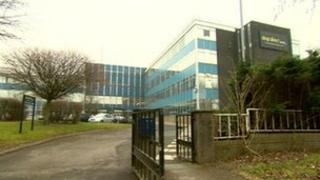 A total of 475 jobs are to go in Preston after a home shopping company announced its call centre is to close.
Staff at the Shop Direct site on London Road were told the news after almost a year of uncertainty over their future.
Serco, which runs the site, said the closure was down to the way people shop as now about 75% of customers place their orders online.
It said it would try to relocate staff to its other sites in Aintree, Bolton, Cardiff and Sheffield.
A consultation with workers is under way but the site is expected to be closed by early August.
'Alternative roles'
Carl Patching, transition and transformation manager for Serco, said the closure was proposed last year.
"There has been a significant increase in online transactions and queries and this has had a significant impact in the amount of calls we receive in the contact centre," he said.
"Just as an example, 75% of sales are now completed online and we have seen a decrease in 55% of calls over recent years.
"Within Serco we have a dedicated redeployment scheme to help colleagues find alternative roles.
"There are not that many in the immediate area but we have also agreed to work with the unions and job centre plus to find jobs in the local area."
David Johnson, Usdaw union national officer for Shop Direct, said: "It is devastating news for the people there and their families and the community.
"We are working with Serco and they are being proactive in trying to find opportunities both within Serco and outside.
"We will do all we can to support our members at that site."
The company is also closing another call centre in Worcester with the loss of about 306 jobs.