Lancaster University's £2.5m upgrade for Bowland Tower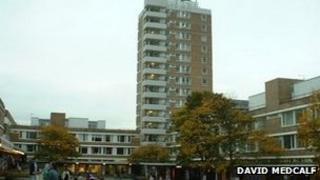 A university in north Lancashire has revealed major refurbishment plans for a high-rise hall of residence.
The 14-storey Bowland Tower at Lancaster University was built in 1968 and has not been used since July 2008.
The university has now submitted plans to the city council to reopen it and make it fit for modern student accommodation.
The old rooms would be stripped out and 55 modern student rooms would be created at a cost of £2.5m.