High Sheriff of Lancashire to focus on community work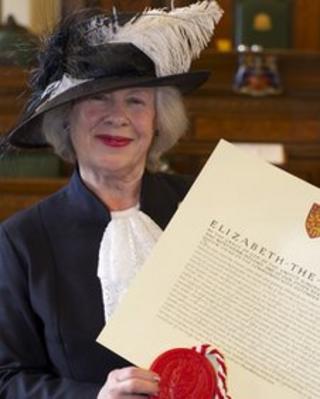 The new High Sheriff of Lancashire has said she wants to do as much community work as possible.
Ann Dean, from Broughton, said she was "delighted and humbled" to take over the role from Jeremy Gorick.
The mother-of-two was founder of Benetimo PR, which specialises in the healthcare sector, and director of a chain of builders' merchants.
She said: "I plan to focus on education, business and community work during my time as High Sheriff."
Mrs Dean was also chairman of the north west branch of the Institute of Directors between 2006 and 2010.
She said: "To be named as High Sheriff, you have to receive approval from The Queen.
"This makes it a very prestigious appointment and one which I'm both delighted and humbled to receive."
The office of High Sheriff is an independent non-political Royal appointment for a year which dates back to Saxon times.