Care nurse Bilquees Akhtar struck off after mistreatment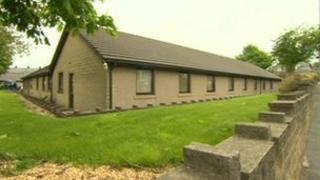 A nurse who mistreated elderly residents at a Lancashire care home has been struck off following a disciplinary hearing.
The Nursing and Midwifery Council (NMC) found that Bilquees Akhtar was responsible for 20 counts of misconduct at The Grove in Burnley in 2010.
They included ignoring a patient who had fallen and shouting in a resident's face to "take her pills".
Mrs Akhtar, who denied all but one allegation, did not attend the hearing.
She was referred to the NMC based on allegations she abused 12 patients at the home between March and November 2010.
The hearing was told how Mrs Akhtar:
told a resident who had fallen they could do more than they were "letting on"
failed to advise paramedics whether or not there was a Do Not Resuscitate (DNR) order in place
failed to inform a doctor that another resident was refusing to take his full prescription of insulin
failed to attend to a diabetic resident who was found to be pale and sweaty
shouted "take your pills" in a resident's face
told one woman that her husband was "a pig"
The panel found that Mrs Akhtar had put a number of residents at "unwarranted risk of harm" and had "abused a position of trust".
Her "grossly disrespectful treatment" of patients had breached standards and undermined "public confidence in the profession", their report said.
The panel also said Mrs Akhtar had breached the home's policy on medication in failing to keep a "clear, accurate and immediate record of all medicine administered".
It ruled her actions were "fundamentally incompatible" with remaining on the register.
Mrs Akhtar denied all but one of the allegations - that she failed to inform a doctor that a diabetic resident was refusing to take insulin - stating that her removal from work was "engineered and racially motivated", the panel heard.
An 18-month interim suspension order was imposed in case Mrs Akhtar decides to appeal the outcome of the hearing.
The panel ruled that Mrs Akhtar will be removed from the NMC Register and she may not re-apply for five years.