Keogh hospital review: Royal Blackburn and Burnley General inspected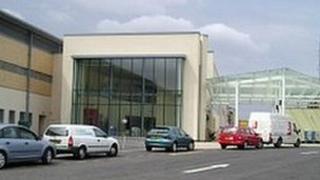 A review of standards of care at East Lancashire NHS Foundation Trust is under way after higher than expected death rates.
The trust is being investigated for potential failings after an inquiry into "appalling standards" of care at Stafford Hospital.
The two-day review takes place at the trust's two main sites, Royal Blackburn Hospital and Burnley General Hospital.
The inspection is being led by NHS medical director Prof Sir Bruce Keogh.
Thirteen other trusts are being investigating following the Mid Staffordshire NHS Foundation Trust scandal.
'Positive changes'
Mark Brearley, chief executive of East Lancashire Hospitals NHS Trust, said it welcomes the inspection.
He said: "People in East Lancashire can be absolutely reassured that we are committed to putting our patients, their safety and wellbeing at the very heart of everything we do to make positive changes for the future."
Chief nurse Gill Harris will hear evidence from patients at two public forums described as "listening events" as part of the Keogh review.
Burnley Mechanics staged the first meeting earlier and a second is taking place at King George's Hall, Blackburn on Wednesday between 18:00 and 20:00.
Mr Brearley has urged people to share their experiences at the meetings.
"It is only with the valued input of our patients and the local communities that we serve, that we will be able to make real, lasting, quality improvements for the future," he said.
"Our teams are already working very hard to improve the quality and safety of care for our patients as we are always looking to continually improve - these listening events will be a vital tool in helping us understand where we need to focus."
Blackpool NHS Foundation Trust is also being reviewed on 17 and 18 June.