Plans for bypass for Broughton and Preston's A6/M55 unveiled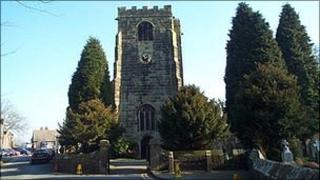 New plans for a bypass near Preston are to go on view after previous proposals put forward over the last 20 years were fought by residents.
A bypass was needed to cut the number of accidents and reduce congestion in Broughton and on Preston's A6 and M55, Lancashire County Council said.
About 22,000 vehicles use the A6 daily and the scheme should reduce congestion by up to 90%, the council said.
Residents said previous plans would have been "an environmental disaster".
Campaigners against the proposals said they would "desecrate" the surrounding area.
The village has suffered traffic problems for 40 years and a bypass has been talked about for two decades, but plans have never been agreed.
Councillor John Fillis said: "We need a bypass now more than ever."
The plans include linking the M55 roundabout south of Broughton with Whittingham Lane and the A6 north of Broughton crossroads to avoid the main part of the village.
The scheme would be part-funded by the county council with a "significant" private sector contribution.
The planning application is due to be submitted on 31 July and residents are invited to view the proposals at events on:
16 July, 16:00 to 20:30 BST at Goosnargh Village Hall
17 July, 11:00 to 20:30 BST at Fulwood Free Methodist Church
20 July, 11:00 to 17:00 BST at Gate of Bengal Indian restaurant car park.