Work starts on £2.3m Burnley railway station revamp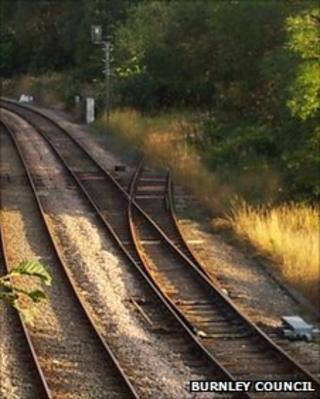 Work is starting on a £2.3m railway station redevelopment, as part of plans to reinstate a faster rail route between East Lancashire and Manchester.
The new Manchester Road railway station in Burnley is being built before the re-opening of the Todmorden Curve.
The 500m section of track, which has not been used since the 1960s, connects the Burnley to Manchester lines and would cut travel time to 40 minutes.
Currently, the journey takes 80 minutes as commuters change at Hebden Bridge.
Julie Cooper, leader of Burnley Council, said she hoped the reinstatement would see an increase in passenger numbers through the town, adding that it was a "vitally important project for Burnley's future economic growth".
The station was originally built in 1886, closed in November 1961 and re-opened in September 1986.
It is hoped the new station building will open in March.