Lancaster prisoner evades officer escort after 'overdose'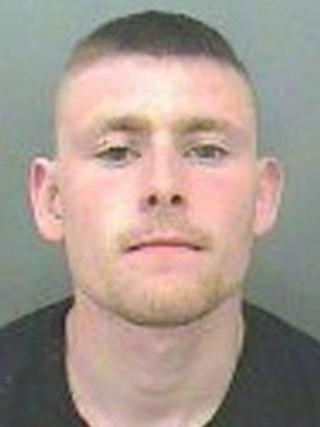 An inmate has absconded by evading his prison officer escort outside a Lancashire hospital.
Police said David Osbaldeston, an inmate at Lancaster Farms, was taken to Lancaster Royal Infirmary on Saturday after saying he had taken an overdose.
The 20 year old, from Accrington, was jailed in September 2011 for motoring and assault offences. He was serving at two-and-a-half year sentence.
Osbaldeston is described as white, 5ft 8ins tall with short light brown hair.
He was last seen wearing a prison issue burgundy T-shirt, jeans and black trainers with luminous green laces.
Det Insp Andrew Ellis said: "We are very keen to trace Osbaldeston and return him to prison to serve the remainder of his sentence.
"We would ask the public to be vigilant and report any sightings to the police."