Accrington absconder re-arrested as roof siege ends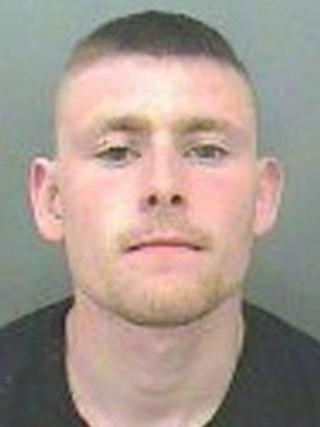 An inmate who absconded by evading his prison officer escort outside a hospital spent Sunday night on a roof in Accrington, said police.
David Osbaldeston, 20, who is serving two-and-a-half year sentence at Lancaster Farms, was taken to Lancaster Royal Infirmary on Saturday after saying he had taken an overdose.
Police said they negotiated for 15 hours with Osbaldeston, of Accrington, on the roof of Dunny Shop Avenue.
He was re-arrested at 08:00 BST.
Police said Osbaldeston came down from the roof and was arrested on suspicion of escaping from lawful custody, threats to kill and criminal damage.
Osbaldeston was jailed in September 2011 for a motoring and assault offence.
Police received reports a man was on the roof at 17:00 on Sunday.