South Ribble Tory MP Lorraine Fullbrook to step down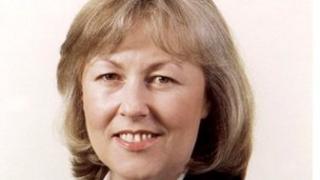 The Conservative MP for South Ribble Lorraine Fullbrook has announced she will step down at the next election.
She told members of the local party at a meeting in Leyland on Friday night she had taken the decision for personal reasons.
Ms Fullbrook, 54, won the seat from Labour with a 5,554 majority in the 2010 General Election.
She first contested the seat five years earlier, halving the sitting Labour MP's majority to just over 2,000.
"By May 2015, I will have given 12 years of my life to winning and serving this seat. That is long enough in this job, and now I will be looking to conquer fresh challenges," she said.
"It is a huge honour and a privilege to serve the people of South Ribble and sit on the green benches. This has not been an easy decision but the right one for me.
"I want to reassure my constituents that this announcement will not in any way compromise the way in which I carry out my duties. I will continue to work hard for residents in South Ribble right up until my successor is elected."