Preston's Goss Graphic Systems to cut workforce in half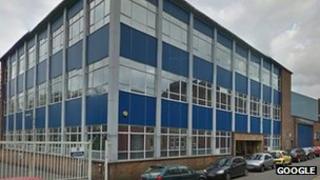 Almost half of staff at a printing press manufacturer in Preston are facing redundancy, the firm has confirmed.
Goss Graphic Systems on Greenbank Street said it planned to reduce its workforce to make it more "financially viable".
The company said the cuts would affect 54 of the 110 employees at the site.
The Unite union said it was meeting with bosses on Wednesday. A consultation period is under way.
A company spokesman said: "Goss International is rationalising its operations in the UK, in line with similar action in other countries, as the company evolves to become more customer focused and importantly more financially viable.
"As a result, we have made a proposal to reduce headcount at our Preston facility and have entered into a consultation period with our employees and their representatives over it."
Brothers Fred and Sam Goss founded the original Goss Printing Press Company in Chicago 170 years ago.
Goss International acquired an existing press manufacturing company based in Preston in the mid 1930s.