Mother jailed for child neglect of son, 4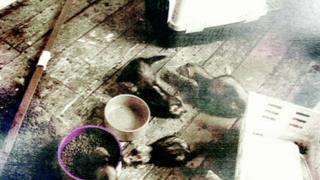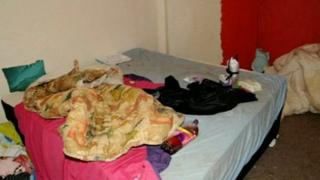 A mother whose four-year-old son was living in "truly shocking" conditions has been jailed for child neglect.
Police found the child seriously ill surrounded by ferrets, dogs, animal excrement and rotting food at a house in the Darwen area in October.
His 21-year-old mother who cannot be named for legal reasons, admitted child neglect at a previous hearing in January.
She was jailed for two years at Preston Crown Court.
'Appalling case'
A police officer discovered the boy suffering from breathing difficulties and having a fit on the floor of the living room.
Officers had been responding to reports of a missing dog.
The boy was taken by ambulance to Royal Blackburn Hospital where he has now recovered, said police.
Lancashire Constabulary said: "This was a particularly appalling case of child neglect involving a vulnerable four year old boy who was living in truly shocking conditions.
"The house was in a completely uninhabitable state for anyone, let alone a small child, and thankfully he is now being looked after properly."