Ex-Blackpool Council chief dies cycling in France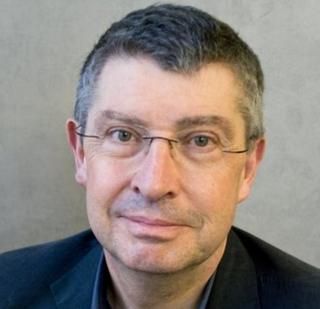 The man behind Blackpool's regeneration has been killed in a hit-and-run while cycling in France.
Former chief executive of Blackpool Council, Steve Weaver, who oversaw the authority's acquisition of the Tower and Winter Gardens, died on Wednesday.
Mr Weaver, who was in his 60s, worked at the authority between 2002 and 2011.
He was hit by a car near Malaucene, close to Mont Ventoux in south east France. Cmdr Sebastien Roussignol said the driver lost control and hit him.
"He was hit by the car and left for dead. The driver escaped on foot. They have not yet been identified and we are searching for them.
"The helicopter was put up to help Mr Weaver and take him to hospital but he was already in respiratory arrest," said Cmdr Roussignol.
Simon Blackburn, the leader of the authority, said Mr Weaver, who also led the transformation of the promenade and was behind the resort's failed super-casino bid, was a "towering figure" who "served the people of Blackpool with passion, tenacity and diplomacy for a decade".
He added: "He brought huge amounts of funding and prestige to the resort."
Don Clapham, deputy leader of the council's Conservative group, said Mr Weaver had a "huge personal interest in cycling, often riding to work all the way from Blackburn".
He said it was "incredibly sad" he was killed doing what he loved.
Blackpool Council said it would "pay formal tribute to his life and legacy" at the next full council meeting.
Mr Weaver was also a former executive director at Blackburn with Darwen Council, which said he was an "extremely well-liked and capable officer".