Whitebirk retail park: Peel Holdings expansion blocked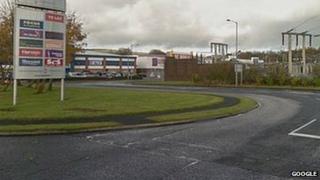 The Supreme Court has thrown out a legal challenge by the owner of a Lancashire retail park hoping to expand the site.
Peel Holdings wants food and clothing stores alongside electrical and furniture shops at Whitebirk Retail Park near Blackburn.
Blackburn with Darwen and Hyndburn councils rejected the plans as town centre shops could lose trade.
However, Peel argued the expansion would create new jobs.
A council spokesperson called the Supreme Court decision an "important victory".
The Court of Appeal ruled in December the range of shops should not expand. Peel then applied to the Supreme Court to have the decision overturned.
Councillor Maureen Bateson, from Blackburn with Darwen Council, said: "I am absolutely delighted with the decision.
"We are committed to the regeneration of both centres so clearly we had to fight this and stand up for our town centres by doing so."
Hyndburn Council put restrictions in place on trading certain goods to protect shops in nearby Blackburn and Accrington town centres.
Peel Holdings argued expansion would provide an alternative to competing retail parks in Preston and Bolton and create 250 jobs.
Peel Holdings has not yet been reached for comment on the Supreme Court decision.