Police reprimand group who filmed pensioner 'in agony' after fatal crash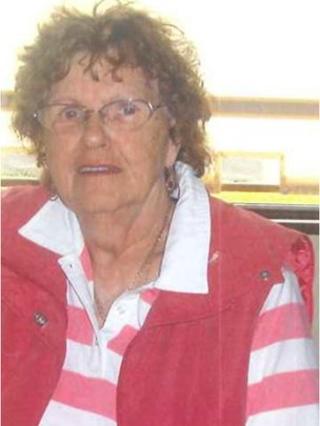 People who filmed an elderly woman as she "lay in agony" after being hit by a van have been reprimanded by police.
Anne Peoples, 82, was struck by a Vauxhall van on a crossing on Crescent in Cleveleys, Lancashire on Thursday.
She suffered a broken leg and hip and was taken to Blackpool Victoria Hospital, where she died on Friday.
Sgt Jon Allwright said officers were unimpressed by the "people who felt it was right to film this poor lady as she lay in agony on the floor".
A 51-year-old man also suffered minor injuries to his head. Police said he was "expected to make a full recovery".
An off-duty nurse gave first aid to the pedestrians before they were taken to hospital.
Sgt Allwright said police offered their "heartfelt thanks to those who stopped to assist".
"However, it is a sad indictment on our society as to the number who felt it was appropriate to film, and we would ask them to consider their actions and reasons for them," he said.
The driver of the van has been spoken to by police and Sgt Allwright said officers wanted to hear from anyone who saw the "accident".
No-one has been arrested but the case has been referred to the coroner and the Crown Prosecution Service.
The family of Mrs Peoples said she had been "a loving mother, sister, gran and great nan" and would be "sadly missed".