UK weather: Tree fall cancels trains across Lancashire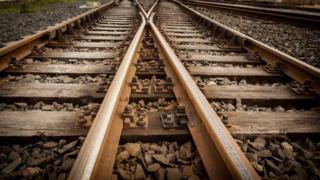 Rail passengers were hit by a series of long delays across Lancashire after a tree fell and hit overhead lines during stormy weather on Wednesday.
High winds were to blame for the obstruction, which cancelled several trains between Preston, Lancaster and Morecambe.
Replacement bus services were brought in for the cancelled services.
Knock-on delays were experienced as far north as Glasgow, according to the National Rail Enquiries website.
Virgin Trains also posted a series of messages on Twitter, recommending passengers suspended their journeys until Thursday and giving details of how to claim compensation.
People affected have also taken to the social media site to express their frustration.
Joe Bowers wrote: "In a hotel room. £200 down through getting hotel in Preston cos the trains have stopped. Due to bad weather. Boom."
The delays happened as severe weather continued to cause disruption to transport and power supplies across the UK.