Stonyhurst school fee fraud: Army officer ordered to pay back £100K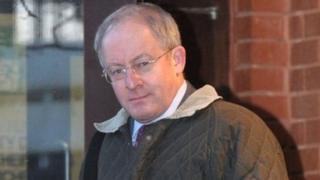 A former Army officer who defrauded taxpayers to send his children to a private school has been ordered to repay nearly £100,000 of the £250,000.
Robert Henry Jolleys, 54, of Woodlands Park, Clitheroe, claimed the money to send his three children to Stonyhurst College in the Lancashire town.
Last year he was jailed for 12 months at Swindon Crown Court.
Under Army rules, he was not entitled to claim for their education because he and his wife had split, the jury heard.
Had they have been still together, Jolleys would have been allowed to claim the continuing education allowance (CEA).
Jolleys, who has since been released from prison, returned to Swindon Crown Court for a confiscation hearing under the Proceeds of Crime Act.
Judge Peter Blair QC ruled that Jolleys had six months to repay almost £100,000 or face 18 months' imprisonment.
The former lieutenant colonel, known as Henry, disputed the £100,000 value put on his assets, instead claiming he only had £78,000.
The confiscated money will be used to compensate the Army.
During his trial, jurors heard he sent sons Rupert, now 24, Charles, 22, and William, 17, to Stonyhurst using the Army's CEA between 2004 and 2009.
He was rumbled when his now ex-wife rang his superior officer in 2009 and asked "Where's Henry?", sparking an investigation.
Jolleys, who had left the Army before the legal proceedings started, was convicted of three charges of obtaining a money transfer by deception, three charges of fraud and one charge of the forgery of his ex-wife's signature on a bank form.
He had denied all charges.