Work begins on Accrington £6.4m bus station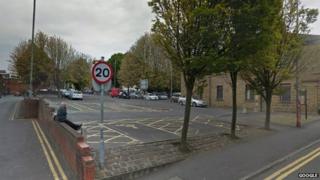 A new £6.4m bus station in Accrington will provide a "much-needed improvement" to public transport, the county council has said.
Work has begun on the new 11-stand development, which will be built on the site of Crawshaw Street car park, and is expected to take about 15 months.
It will feature electronic displays on each stand and free Wi-Fi access.
Lancashire County Council said it was a "key part" of the £40m Pennine Reach scheme to improve services in the area.
The scheme has also funded the building of a £5m bus station in Blackburn, work on which began in March 2014.