Fostered girl faced years of abuse, family court judge rules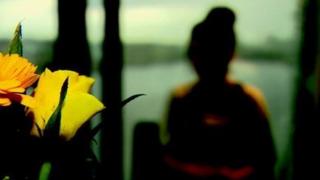 A girl who soiled herself was made to kneel in scalding water by her foster mother during years of "emotional abuse and neglect", a judge has concluded.
The family court judge said the girl had been treated with "cold contempt" and was also bitten by her foster parents' dogs.
The black child was placed by her mother, a Zimbabwean asylum-seeker, with a white British couple.
The girl, now 12, has been taken into care by Lancashire County Council.
Judge Sarah Singleton said the girl had been left physically scarred and "deeply traumatised".
She said the youngster had been born in Luton, and had also lived in Yorkshire.
The foster parents had lived near Scarborough before moving to a new home near Blackpool.
The girl, who cannot be identified, had been seen picking up faeces in the garden, she said.
Racist words
When she soiled herself the girl had been forced to strip naked and peg her dress on the washing line. She then was either "shut outside or made to sleep on the landing".
The judge said the foster mother had demonstrated more warmth for her animals than the girl.
The foster mother repeated the "highly-offensive 'N' word" with "alarming facility" in court, she added.
The foster father also described the little girl as "strange and disturbed" adding: "Maybe it was because she was African".
"They dealt with her racial identity insensitively - or, frankly, they did not deal with her racial identity at all," Judge Singleton concluded.
Police and social workers became involved after neighbours and school staff raised concerns but "opportunities to protect had been missed", said the judge.
The girl was removed following her complaints about the foster mother's "cruelty and abuse" during sessions with a counsellor organised through a school.
The detail has emerged in a judge ruling published following a private hearing at a Blackpool family court.
Judge Singleton said both foster parents "indignantly" denied allegations.
They were not named and the ruling gave no indication as to whether they had been charged with criminal offences.