British Pakistani complaints about land and property grabbing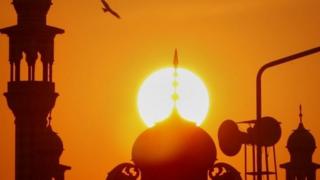 British Pakistanis have made hundreds of complaints to an investigations unit in Pakistan about problems such as land-grabbing and police corruption.
The Overseas Pakistanis Commission has received 561 complaints from the UK - the most from any single country.
The commission said it had resolved more than half of almost 2,500 complaints received from expats since it was set up in November 2014.
Its head has paid a visit to the UK to hear about people's problems.
The second highest number of problems reported were from Saudi (394), followed by the United States (279) and United Arab Emirates (255).
The department is the brainchild of the Chief Minister of Punjab, Shabaz Sharif.
It is led by former London-based accountant Afzaal Bhatti and an American, Shaheen Khalid Butt, who said they empathise with the problems people abroad face when they are trying to resolve issues.
They have visited several UK cities - London, Glasgow, Manchester and Birmingham - to meet communities.
The UK is home to Europe's largest Pakistani community - around 1.17 million people.
The community contributes around 20 billion rupees to the Pakistani economy. Many regularly travel to the country on shopping trips, while they also build and buy homes there and set up and invest in businesses.
Speaking at the event, in Manchester, Commissioner of the Overseas Pakistanis Commission, Afzaal Bhatti, said they had already dealt with more than half (56%) of the queries they had received.
He said: "Out of a total 2,350 cases, we've cleared 1,318. Most of these have been issues that are not being dealt with by the courts. Some were housing problems, where developers had not handed over homes that had been paid for, others were about land and also complaints about police corruption."
Around 20 complainants were invited to attend the meeting at the Sheridan Suite in Manchester and were given the opportunity to discuss their case directly with the man in charge.
Amir, a grandfather, from Oldham, has land in Rawalpindi District.
He said: "Relatives have built a wall on my land. I've told them it's illegal but they won't listen. They say they'll kill me, if I go back. I now fear for my life."
Saima, in her 30s, from Manchester, said, her family have also been threatened. Her dad has been in dispute with his brother over a house in Kharian, Gujrat for the past five years.
She said: "We allowed the family to stay there and when we asked to leave, they wouldn't. They now say that it is their home. They even produced false papers but the house is registered in my dad's name. So we can prove it is ours, hopefully it will be sorted out very soon."
Uzma, in her 40s, from Cheshire, represented her husband at the meeting. He had invested in a family business and has been allegedly conned out his shares.
She claimed: "Fraud was committed by his elder brother, who has taken his shares in the clothing business. He had 20% of the shares and he has taken over them, so we've complained to the authorities."
Mr Bhatti is aware that they also face challenges when dealing with the local departments, but he is optimistic they will recognise the benefits that the overseas community bring.
He said: "Anyone can walk in to our office in Lahore, but it's best for people to register their grievance online. It's a transparent system and we keep people informed of the progress, we're making."
You can hear more on BBC Asian Network Reports at 1pm & 5pm or catch up via iPlayer