Cuddly toy Sam the dog blasted into stratosphere by schoolchildren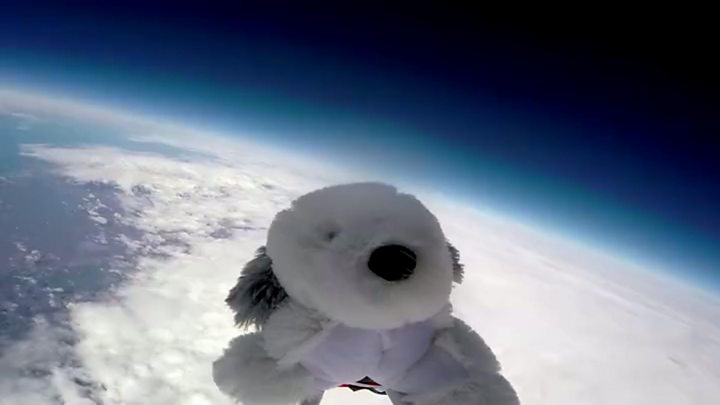 Cuddly toy Sam the dog boldly went where no mascot has gone before when he blasted off from Morecambe.
Attached to a special camera and sent skywards by a helium balloon he reached an altitude of 15.5 miles (25km).
Sam left mission control - the Midland Hotel - as part of a school science initiative on Tuesday.
It was the climax of a project by Morecambe Bay Primary School which joined forces with the hotel and SenditintoSpace.com.
Trudi Wilkinson, business manager of the school, said: "It was brilliant - we loved it."
Children tracked Sam using images and other data in a project that has helped them learn more about space exploration.
The cuddly cosmonaut's ascent was charted using GPS tracking equipment and specialist cameras.
It is understood his flight was not too "ruff".