Duck beheaded after Rossendale children's centre break-in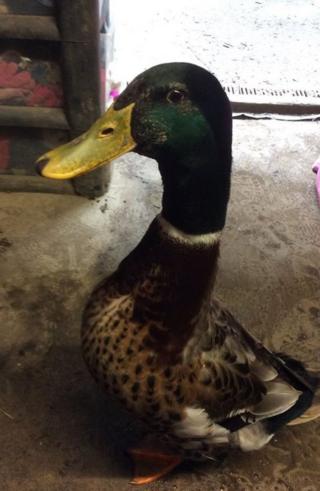 A duck has been beheaded and another died of shock after vandals broke into a children's centre in Lancashire.
Staff at Staghills Children's Centre in Newchurch, Rossendale, made the discovery after finding the duck house and chicken coop were damaged over the weekend.
The building's security camera had also been smashed. One duck, called Donald, survived the attack.
Lancashire Police are investigating the incident.
Head teacher Linda Connelly said staff found the duck's head buried in the woodland area, while the other duck was found under a bush.
Both children and staff have been "very upset" since the attack.
She said there had been "amazing" support from the local community for repair work and children had been drawing how they felt.
"One little girl came in dressed as a superhero to try and protect the woods and a little boy brought in his money box to donate to new enclosures," Ms Connelly added.