Polish paedophile extradited after Heysham Port arrest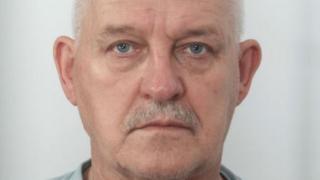 One of Poland's most wanted offenders has been extradited after being arrested having arrived on a ferry.
Marian Dorobek was detained at Heysham Port, in Lancashire, after travelling from the Isle of Man on 1 February.
The 68-year-old was wanted after being convicted in his absence of rape and child sex offences.
Dorobek was held under the Extradition Act 2003 and was handed to Polish authorities on 10 March. He has since been deported to serve his sentence.
He was collected from HMP Wandsworth in London.
Insp Phil Hutchinson said: "It's been extremely satisfying to work with Polish and British authorities to ensure this criminal is returned to Poland to commence he custodial sentence.
"He is one of the most dangerous offenders I have had the displeasure to come across."