South Ribble Borough Council staff morale at 'rock bottom'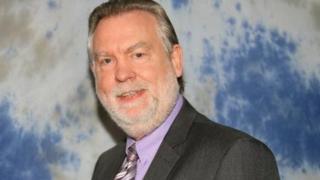 "Fear and mistrust" has led to morale at a scandal-hit council being at "rock bottom", a trade union has said.
South Ribble Borough Council elected a new leader in 2016 after a furore over the handling of claims taxi drivers were sexually exploiting children.
Unison said a staff survey found staff pride had fallen from 98% in 2015 to 33% in 2017 and that several councillors had "little integrity".
The council's leader said the authority was tackling concerns "head on".
Peter Mullineaux was elected leader in September after Margaret Smith resigned due to ill health.
'Open and honest'
Ms Smith had faced calls to quit from her own party over the council's use of safeguarding policies in the handling of the sexual exploitation claims.
A review of the council's handling of its taxi licensing investigation found "a major corporate governance failure".
The staff survey - which had an 81% response rate - blamed low morale on the actions of several councillors, who were trying to "bring the council down", a Unison spokesman said.
He said senior managers and councillors needed training about how to treat people with more respect.
The survey showed 48% of employees were unhappy or depressed because of work and 27% said they had experienced unfair and abusive treatment at work.
The public service union, which is working with the council to improve morale, has invited the authority's interim chief executive and each party's lead representative on the council to address its members.
Mr Mullineaux said the council had had "a difficult 18 months and these figures are a clear reflection of that".
"I'm grateful to staff for being so open and honest and also for their hard work in continuing to deliver excellent services," he added.