Preston A59 deaths: Man to face dangerous driving charges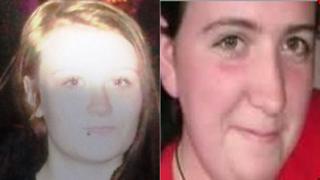 A man has been summonsed to face two charges of causing death by dangerous driving following the death of a woman and teenager after being hit by a car.
Shelby Lauren Maher, 17 and Rachel Murphy, 23, of Preston, were hit by a BMW on the A59 at Brockholes Brow on 20 April 2016, Lancashire Police said.
A spokesman said Mohmed Salma Patel, 35, of Blackburn, had been summonsed to appear in court at an unspecified date.
The location of the hearing was also yet to be confirmed, he added.
Ms Maher and Ms Murphy were walking in a group of five, when three of them were knocked down by a BMW heading towards Preston city centre.
Police said the third person, a girl aged 15, was treated in hospital for serious injuries.