Blackpool hospital doctor jailed for schoolgirl sex assaults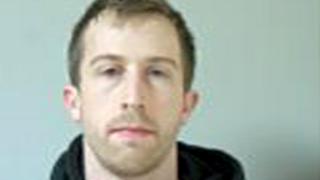 A doctor has been jailed for sexually assaulting schoolgirls in the street.
Benjamin Brooks, 28, grabbed a 10-year-old girl by her chest in a street in Blackpool last year after asking if she wanted to see his penis.
Brooks, who worked at Blackpool Victoria Hospital, later put his hand down the front of a 13-year-old girl's bra, Preston Crown Court heard.
He was sentenced to 28 months in prison on Friday after pleading guilty to sex offences and intimidating a witness.
Brooks, of Lytham St Annes, claimed he was under extreme stress working long hours as a junior doctor and had suffered a number of personal tragedies when he committed the offences last November.
Brooks made lewd remarks to his first victim, a 10-year-old girl, before grabbing her by the chest area as she and her friend ran away crying to a local shop, the court heard.
Later that month, Brooks slapped a 14-year-old girl on her bottom after she and a friend refused to walk with him.
Less than an hour later, he asked another pair of teenage friends for directions and without warning, put his hand down the front of one girl's vest top and inside her bra, telling her: "You've got nice boobs."
Suffered nightmares
The girl, 13, and her 14-year-old friend ran to two women nearby, one of whom recognised Brooks and gave his name to police.
Brooks was arrested the following day and initially denied all allegations.
While on bail, he was seen waiting near a house a witness was visiting and called the 14-year-old by name.
The girls' parents described to the court how their daughters were now scared to go out alone and had nightmares following the assaults.
When one learned her attacker was a doctor at her local hospital, she asked her mother: "How can I trust anyone?"
Judge Brown said Brooks was described as a "professional, caring and hardworking" doctor who was "liked and respected by patients".
He said it was "hard to understand" his motivation for engaging in "a campaign of sexual assault upon young girls."
Brooks, who has been suspended from practising medicine, was handed a sexual harm prevention order for 10 years and added to the sex offenders' register.