Fracking: Roseacre Wood inquiry to reopen after legal challenge fails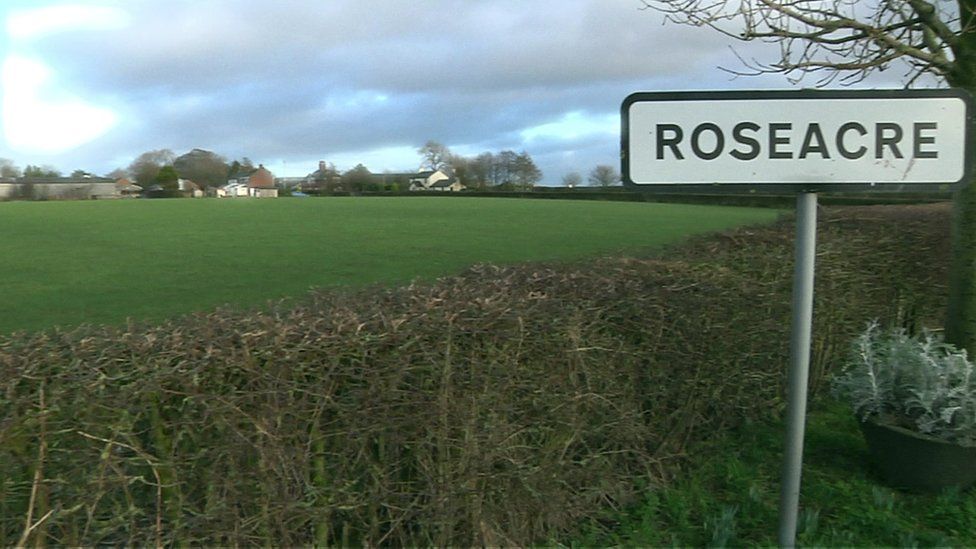 A public inquiry on fracking at a second site in Lancashire will resume after a legal challenge failed.
Anti-fracking campaigner Julian Burton sought a judicial review to stop the inquiry over the extraction of shale gas at Roseacre Wood.
Manchester High Court refused it on grounds such as other parties did not need to be consulted by the government.
The inquiry, which allowed fracking in Little Plumpton last year, is expected to reopen on 10 April next year.
Communities Secretary Sajid Javid had allowed an appeal by energy firm Cuadrilla to frack at Preston New Road in October after Lancashire County Council rejected the application.
Roseacre Wood was not given approval amid concerns over the impact on the area.
Mr Javid said he "would be mindful" to allow it, but he would reopen the inquiry for further evidence on the highways safety issues.
The Planning Inspectorate confirmed "arrangements will continue" after Mr Justice Dove at Manchester High Court Queen's Bench refused the application from Mr Burton, who lives in Roseacre.
The Planning Inspectorate said the inquiry would now be conducted by a different planning inspector, which was usual procedure.
The Department for Communities and Local Government is yet to comment.
Francis Egan, Cuadrilla's chief executive officer, said: "We shall be using the time between now and the re-opened public inquiry to undertake further traffic surveys and assessments which will inform updated transport plans for the proposed Roseacre Wood exploration site."
The inquiry is expected to last six to eight days, at a venue to be confirmed.
Related Internet Links
The BBC is not responsible for the content of external sites.