Danny Sewell-French: 'Failures' contributed to Blackburn death in care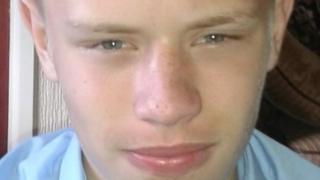 Staff at a children's home missed opportunities to find drugs and alcohol on a 16-year-old boy who died in their care, an inquest has heard.
Danny Sewell-French was found dead in his room at Cherry Tree Resource Centre in Blackburn on 2 October 2016.
He was intoxicated with a mixture of alcohol, morphine and buprenorphine.
Blackburn with Darwen Borough Council, which runs the home, said it had since "rigorously reviewed" its safety procedures.
'Significant failure'
The inquest heard the 16-year-old had returned to the home on 1 October "very intoxicated" but was able to continue consuming a mix of drugs and alcohol.
There was a failure by staff to identify Danny was in possession of these items, the coroner said.
A staff member had checked on him in the early hours of the morning but he was found dead at 11:30 GMT.
The coroner found that "no adequate steps" were taken to ensure that the teenager was not in possession of banned substances.
Only a "cursory search" of Danny's room was undertaken which was a "clear and significant failure", he added.
And routine checks did not take place despite being part of a risk assessment in his care plan.
'Badly let down'
Danny died from morphine toxicity and central nervous system and cardiorespiratory depression, the inquest heard.
A serious case review into Danny's death is currently ongoing.
His mother Barbara Sewell said her son had been "badly let down".
"Danny was vulnerable and we believed he would be kept safe and looked after."
Ms Sewell said she hoped "lessons can be learned from Danny's tragic death and no more families are put in this position."
The council's director of children's services, Linda Clegg, said she was "deeply saddened by this tragedy" and extended her heartfelt sympathy to Danny's family.
She added: "The safety and wellbeing of children and young people in our care is always our first priority.
"Following Danny's death we rigorously reviewed all our safety procedures within our children's homes."