Darwen man stabbed through open window by pair on scooter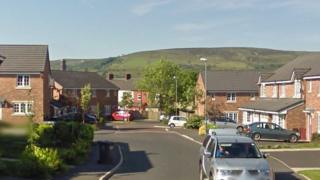 A man has been stabbed through an open window by a pair of attackers on a scooter who then broke into the house to continue the assault, police said.
The 26-year-old was stabbed through a ground floor window on Astbury Chase, Darwen at about 22:35 BST on Wednesday.
He fled upstairs with a hand injury, but the two men broke in and left him with further wounds to his head, back, shoulder, torso and chest.
He was left "extremely shaken", said Lancashire Police, and is in hospital.
Det Con Rachel Norris said it was "crucial we find the individuals responsible for the attack".
"We believe someone must know something and we would urge anyone with information, no matter how insignificant, to contact us," she added.