Manchester attack: Birthday memorial for Saffie Roussos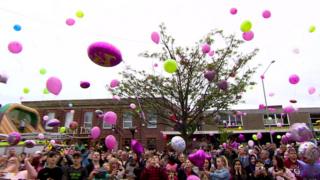 Hundreds of people gathered in the hometown of the youngest victim of the Manchester bombing to celebrate what would have been her ninth birthday.
Saffie Roussos was among 22 people killed at an Ariana Grande concert at Manchester Arena on 22 May.
Balloons were released in her memory in Leyland on Tuesday evening.
Family friend Tess Watson said it was "absolutely wonderful to give her the party she deserves".
She said Saffie "was a wonderful, bubbly, happy girl" who "had the most beautiful wonderful smile".
"Today has been about giving her the best party we could give her," she said.
"She was just amazing... I'm so glad we have done this for her."
Saffie's father Andrew, told the BBC on Tuesday his daughter was "everything you could wish for in a little girl".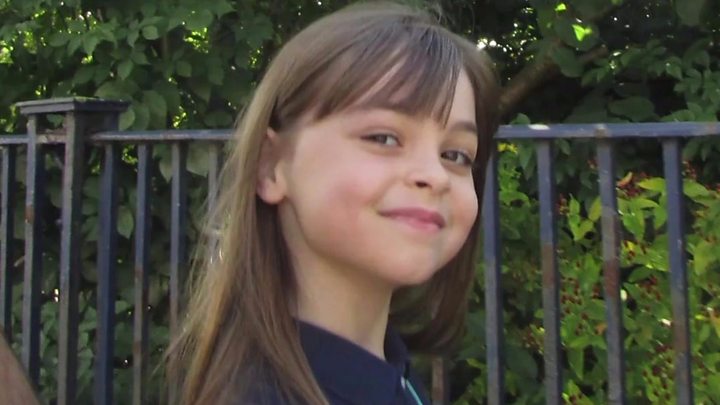 In his first interview since the attack, he said she was a "huge character" and "stunning".
Saffie had been at the concert with her mother Lisa and 26-year-old sister Ashlee Bromwich, who were both injured in the attack.
Ms Bromwich said Saffie was "Ariana Grande-obsessed".
Attacker 22-year-old Salman Abedi detonated a home-made bomb in the Manchester Arena's foyer as crowds were leaving the Ariana Grande gig.