Woman dies in crash with lorry in Carnforth, Lancashire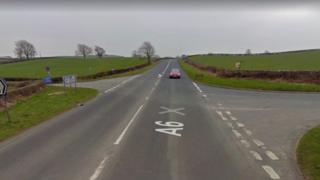 A woman has died in a crash with a lorry.
The 34-year-old was in a Honda Civic travelling on the A6 towards Carnforth in Lancashire near Tarn Lane when it happened earlier.
Her three-year-old son, who had been in the car with her, was not hurt. Neither was the 57-year-old driver of the lorry.
Lancashire Police is appealing for anyone who witnessed the crash at 09:00 BST to contact the force.