Lancashire flash floods hit homes and businesses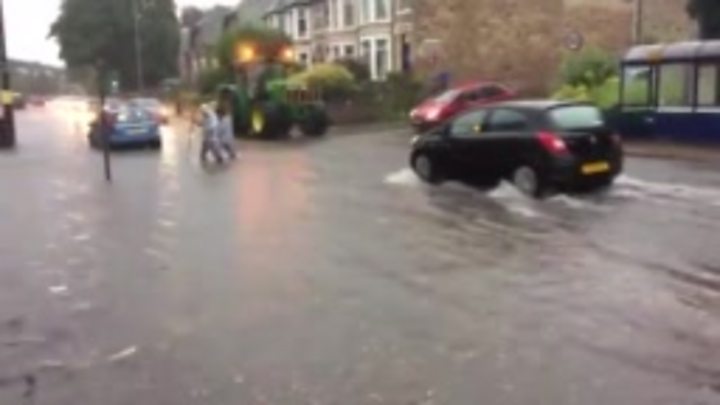 Flash floods have hit several homes and businesses in parts of Lancashire.
Torrential downpours affected properties in Blackpool, Lancaster and Carnforth on Wednesday night, leaving some homes swamped in up to six inches of water.
Firefighters attended nine properties to pump out water or isolate electrics. There were no reports of any injuries.
Among those affected were some businesses in Lancaster that were hit by Storm Desmond in 2015.
Susan Grimes, who runs a hair salon which only re-opened last October, said she was "lost for words".
"There's no point being angry. You just carry on, keep going."
The flooding led to some temporary road closures around the county, but traffic had returned to normal by Thursday morning.