United Utilities sued over cryptosporidium bug outbreak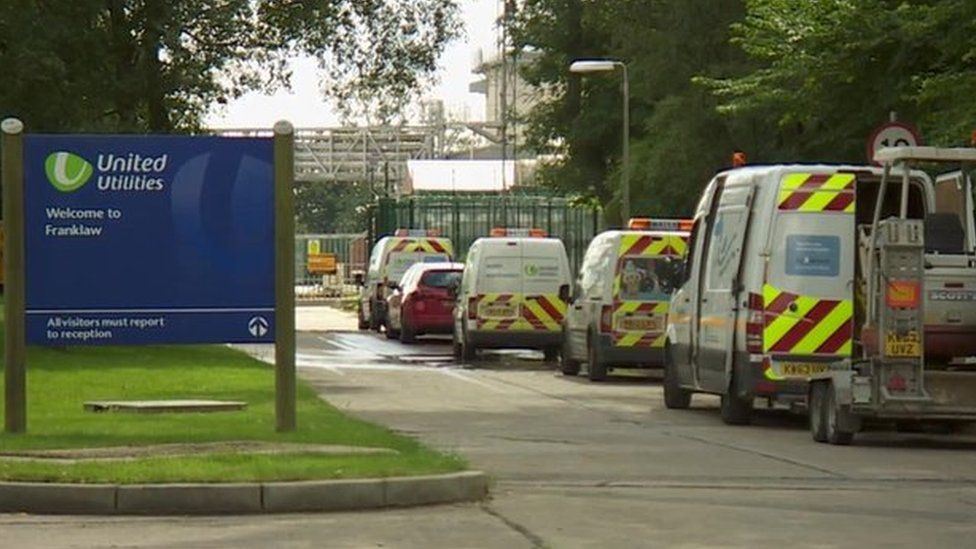 Five people are to sue United Utilities over a water bug outbreak that left up to 700,000 people unable to drink tap water for more than three weeks.
The cryptosporidium bug was found at Franklaw water treatment works outside Preston on 6 August 2015.
United Utilities were prosecuted over the contamination by the Drinking Water Inspectorate.
The water firm said it would be "inappropriate for us to comment while court proceedings are ongoing".
Lawyers for the customers taking legal action said the cases include a three-year-old boy who became ill as a toddler after drinking contaminated water and a woman from Oldham who continues to suffer from ill effects.
People in Blackpool, Chorley, Fylde, Preston, South Ribble and Wyre were affected by the outbreak found during routine tests in August 2015.
Cryptosporidium, a microscopic parasite, can cause diarrhoea and abdominal cramps if ingested.