Ineos fracking protest injunctions extended by High Court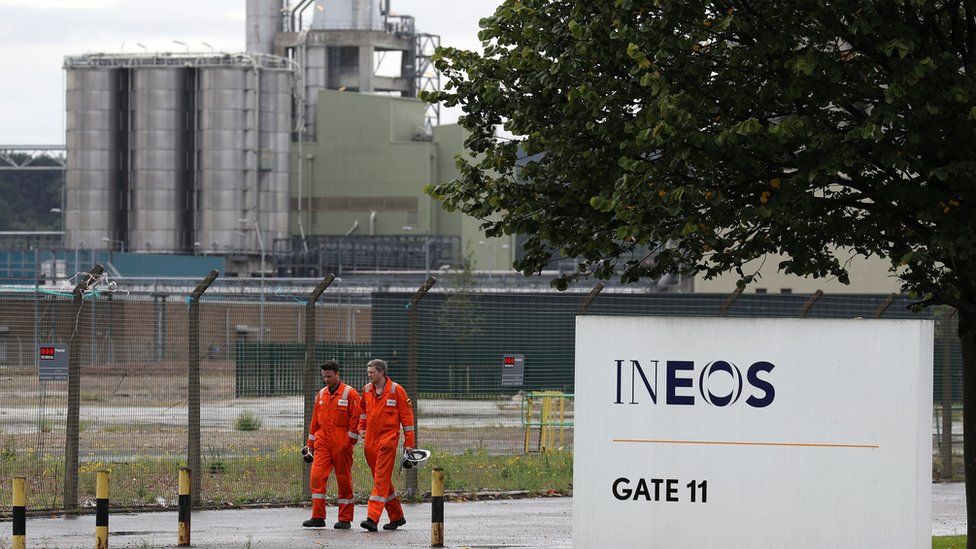 Temporary injunctions described as "draconian" which aim to prevent disruption by anti-fracking protesters have been extended.
Petrochemicals giant Ineos brought the action to stop protest tactics like walking and lying in front of lorries.
The injunctions, granted in July, were renewed for another six weeks by a High Court judge in London on Tuesday.
Campaigners say the injunction is draconian and undemocratic and they will continue to fight it.
The company said it is "protecting the public, its people, sites and supply chain".
Anti-fracking protester Joe Corre, who is also the founder of the Agent Provocateur company, said it was "a very serious attack on out democracy" by Ineos and wanted the injunctions overturned.
The campaigner, from Talk Fracking, said Ineos failed to get the five-year injunction it was seeking.
Tom Pickering, operations director of Ineos Shale said: "It is our duty to do all we can to ensure the safety of everyone on and around our sites, including the protesters themselves.
"We are also clear that our people and suppliers have the right to come to work free from harassment and intimidation."
Ineos Shale is the biggest owner of shale gas licences in the UK with exploration rights in Scotland, the North West of England, Yorkshire and the East Midlands.
Related Internet Links
The BBC is not responsible for the content of external sites.