Blackburn speeding driver jailed over boy's death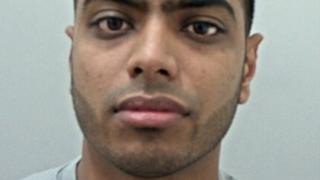 A man who killed a nine-year-old boy when he was driving at more than double the speed limit has been jailed for four years.
Adam Imfal-Limbada was crossing the road when he was hit by Atif Dayaji, 27, on Whalley New Road, Blackburn in August 2016. He later died in hospital.
Dayaji, of St Stephen's Avenue, Blackburn, was travelling at about 67mph in a 30mph zone when he hit Adam.
He pleaded guilty at an earlier hearing to causing death by dangerous driving.
Catastrophic injuries
The crash happened as Adam made his way home from mosque with his father.
The pair had become separated and Adam was crossing the road alone when he was struck.
Lancashire Police said Dayaji had been speeding along Whalley New Road in a BMW 4 Series he had rented earlier that afternoon.
He hit Adam and threw him about 38 metres down the road.
Adam was taken to Royal Blackburn Hospital with catastrophic injuries, but was pronounced dead a short time later.
In a statement, Adam's family said he was a "joyful boy" who would "liven up the room".
"He is greatly missed and the pain we have gone through and are going through is unbearable. We wouldn't wish it upon anyone," they said.