Internet scam: Woman jailed for employer theft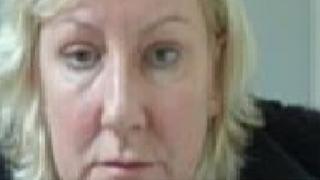 A woman who stole more than £525,000 from her employer to send to an internet fraudster has been jailed.
Pamela Wareing, 54, of Brompton Road, Poulton, sent the money to a man she met online who said he was a major in the United States army.
She gave him more than £150,000 of her money before stealing from a solicitors' firm in Blackpool.
Wareing pleaded guilty to theft by employee and was sentenced to two years and eight months in prison.
An investigation was launched by police after large sums of money disappeared from business accounts at Easthams, where Wareing had worked for more than 20 years.
Payment to sheikh
She had met a man online who called himself Eric Lopez and said he wanted to visit her but needed cash to be released from a security contract in Dubai.
She transferred some money to his account before travelling to Dubai to meet him.
When Wareing arrived, Lopez was not there and instead she met a sheikh who said he was associated with him.
She gave him a five-figure sum and on her return to England she continued transferring funds to Lopez's account.
Two months after she met Lopez online, police officers visited Wareing and advised her that she may be the victim of a scam, but she continued with the online relationship.
After using her own funds, Wareing starting taking money from her employer's accounts
Police were alerted in December that £526,473.40 had gone missing from the firm's accounts and Wareing was arrested.
Det Con Mark Riley, of Lancashire Police said Wareing's actions left the company in a "potentially perilous financial position" close to Christmas.
Wareing admitted the thefts and was ordered to pay a £170 victim surcharge.