South Ribble Council leader survives no confidence vote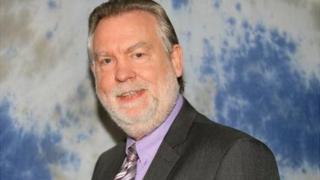 The leader of Conservative-controlled South Ribble Council has survived a proposed vote of no confidence.
The authority's Labour opposition tried to oust Peter Mullineaux and his cabinet at a meeting on Wednesday evening.
They described his leadership as "incompetent" and said he had "failed to carry out his obligations in a diligent and professional manner".
Mr Mullineaux said the motion was "unacceptable and unwarranted".
In a statement read to the extraordinary meeting, he said he had been unable to attend the hearing as he was at his brother's funeral.
He said he and his administration had made "great strides" and people were satisfied with their work.
Analysis: Mike Stevens, Political Reporter, BBC Radio Lancashire
South Ribble's mayor Mick Titherington summed up last night's meeting by saying councillors were "in danger of disappearing up their own backsides".
The debate was punctuated by frequent laughter from the public gallery as both members and officers regularly seemed unaware as to what exactly was being debated and voted on.
The mayor had opened the meeting by warning councillors to avoid "personal attacks".
But before long both the main groups were accusing each other of bullying, grandstanding and playing games.
The council has been in disarray for a few years now, mostly down the fact the Conservative administration's majority is so slim and there seems to be a number of be factions within the controlling group.
Some senior Conservatives told me after the meeting that despite surviving the vote - they believe the current leader's days are numbered.
Paul Foster, leader of the Labour group, said the motion was "not a power grab" but insisted the current administration was "incompetent".
He pointed to what he described as "disastrous" attempts to close leisure centres, and the authority "struggling" to get its budget through.
The Conservatives, who have a single seat majority on the council, opposed the motion which was defeated by 25 votes to 21.
Two independent councillors voted against Labour.
Mr Mullineaux, who was elected leader in 2016, described the no confidence motion as "totally and completely unacceptable and unwarranted".
The Conservatives are to hold a leadership election in May.