Lancashire fracking: Well finished at Preston New Road site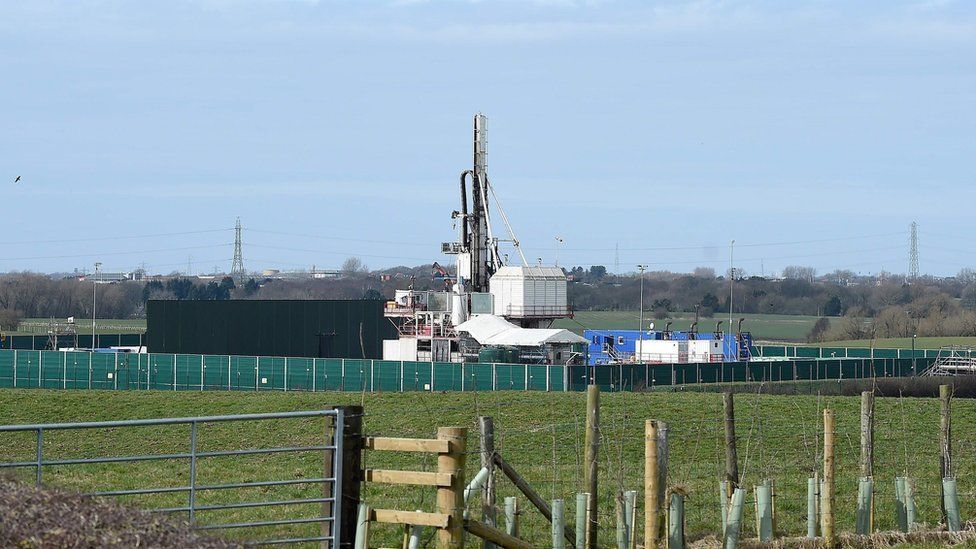 Energy firm Cuadrilla has successfully completed drilling the first well at a site in Lancashire, it has confirmed.
Work will now begin on drilling a second horizontal exploration well at Preston New Road in Little Plumpton.
The company said it has planning permission to drill a total of up to four horizontal wells on the site.
Cuadrilla said it would apply for permission to start fracking at the completed well in the "very near future" and hopes hydraulic fracking can begin in the summer.
Communities secretary Sajid Javid approved firm's plans for the site in Little Plumpton in October 2016.
Legal challenges were bought against the plans by Preston New Road Action Group and campaigner Gayzer Frackman.
Lancashire County Council had initially refused Cuadrilla's application in 2015 but it was granted following an appeal and planning inquiry.
A planning inquiry on a second Cuadrilla site, at Roseacre Wood in Lancashire, is due to be held next week.