Morecambe care operator fined over stair lift death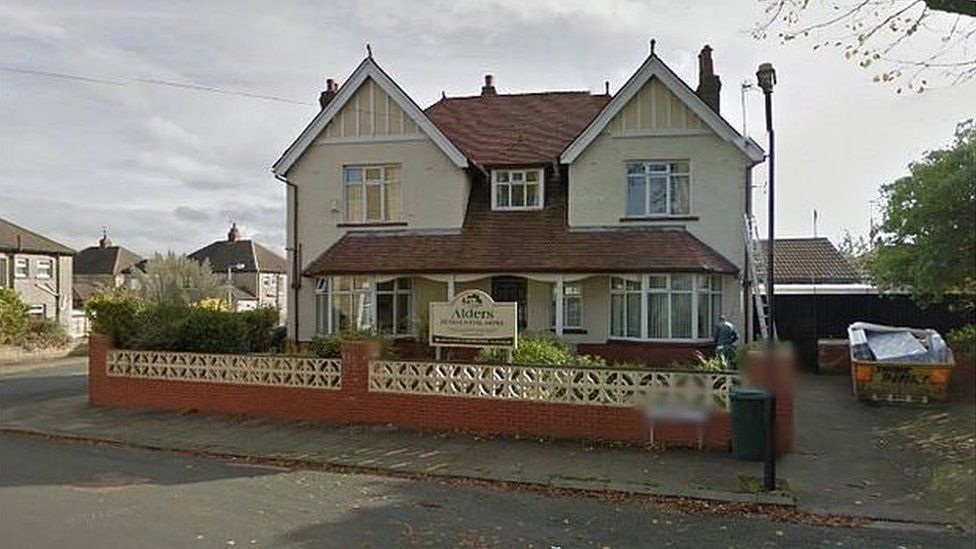 A care home operator has been fined £142,500 over the death of an 85-year-old resident who died after falling from a stair lift.
Mary Sharples had not been strapped into the lift before the fall at Alders Residential Care Home in Morecambe.
Lancaster City Council said residents were put at risk by "widespread failings" and "complacency".
Calderdean Ltd admitted breaching the Health and Safety at Work Act 1974 at Preston Crown Court.
The fall happened in August 2014 while Mrs Sharples was being taken to bed, the council said.
She died in hospital several days after the fall.
Police, the Care Quality Commission (CQC) and Lancashire County Council launched a joint investigation into "serious allegations" over the standard of care at the home, including security and levels of staffing.
The investigation was then passed to Lancaster City Council, which took the case the court.
The authority said it found evidence of poor management, inadequate staffing, poor training, a poor health and safety culture and cost cutting.
Councillor Andrew Warriner said: "The investigation found a high level of complacency towards health and safety legislation, which ultimately had tragic consequences."
An inquest into Mrs Sharples' death was opened and adjourned on 22 September 2014.
Calderdean was ordered to pay a further £26,297 in costs.
The home is now run by a new operator, a spokesman for the CQC said.
Related Internet Links
The BBC is not responsible for the content of external sites.