Ex-Lancashire PC Jayson Lobo loses sentence appeal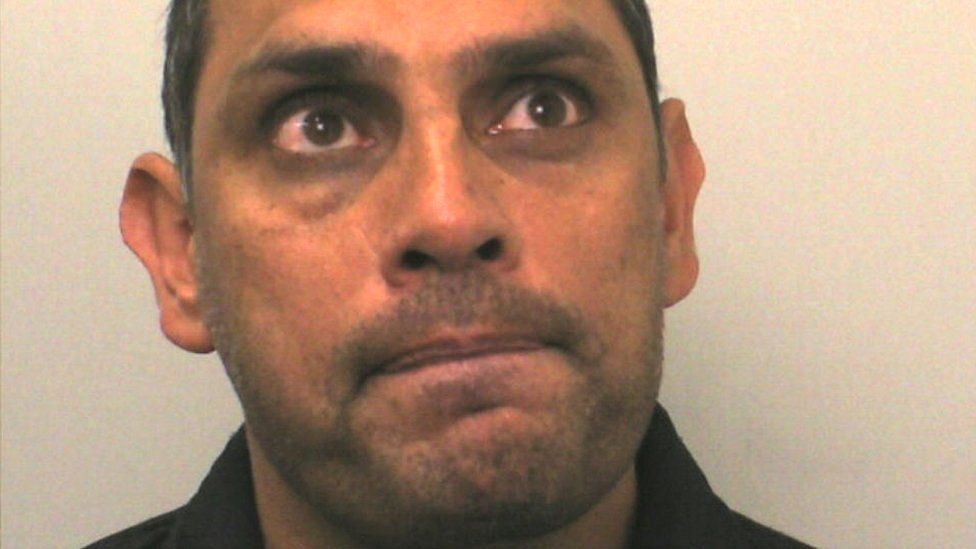 An ex-police officer who secretly filmed sexual encounters with seven women on his mobile phone has lost an appeal against his jail sentence.
The former Commonwealth Games runner, of Woodfield Park, Mellor, Blackburn, claimed his sentence was "too harsh".
But Judge David Stockdale QC, at the Court of Appeal, said some of Lobo's victims had suffered "lasting damage".
Three senior judges at the court in London on Tuesday said the sentence was "richly deserved".
None of Lobo's victims, who all consented to sexual activity knew they were being filmed by the ex-athlete who stored the footage on his phone.
Lobo argued it was wrong that he got more than the two-year maximum sentence for voyeurism.
But Judge Stockdale said Lobo's complaints were "unsustainable", adding: "In view of the multiplicity of the offences, the judge was entitled to impose consecutive sentences and to arrive at an overall sentence which exceeded the statutory maximum for a single offence.
Lobo, who met most of his victims on a dating website between 2011 and 2015, denied voyeurism at Liverpool Crown Court.
He was convicted of 11 counts and cleared of seven counts, including one count relating to an eighth woman.
He was caught when one of his victims found out he had a long-term partner during their relationship.
She had earlier found him filming her as they had sex but he had promised he would delete it.
The former middle distance runner represented England at the Commonwealth Games in 1998, the same year that he won the British 800m title.
Related Internet Links
The BBC is not responsible for the content of external sites.