Blackpool carers face scrutiny after D-Day veteran's death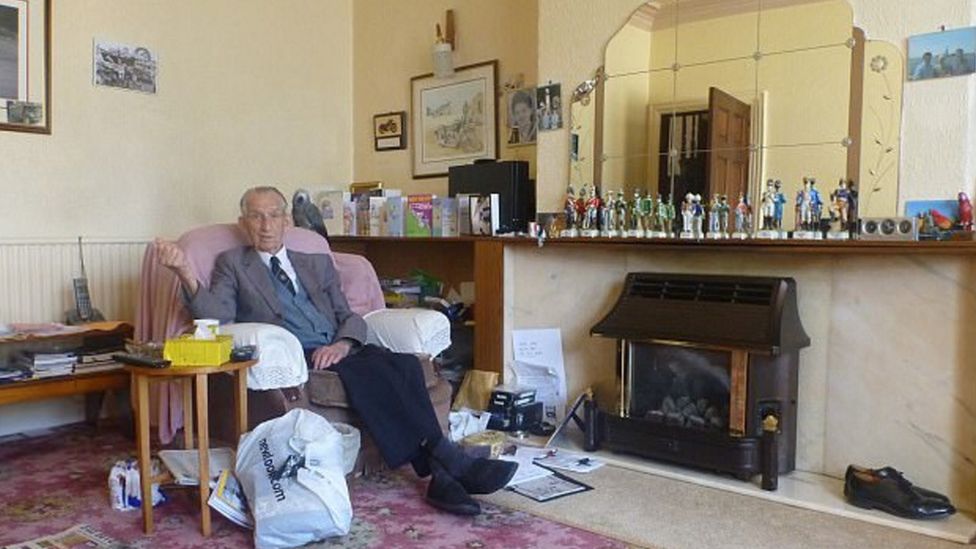 Carers face more supervision after an investigation into the death of a 94-year-old veteran who suffered burns when he was left sat next to a fire.
Dennis Oldland, of Blackpool, died in November 2016 after a visit from a carer a coroner deemed "inadequate".
A Blackpool council review into D-Day veteran Mr Oldland's death has made 11 recommendations.
The findings will be included in the council's new Care at Home contract to be retendered later this year.
At the time of his death, Mr Oldland had visits from carers, employed by Safehands Care Ltd in Blackpool, four times a day.
An inquest heard the carer doing the final call on 4 November 2016 stayed for seven and a half minutes, when the visit should have lasted for 25 minutes.
Mr Oldland was taken to hospital with burns to his leg but died later, with the cause of death recorded as stroke and advanced frailty and burn injury.
The council's Safeguarding Board commissioned a review which has found three key areas of improvement.
There are "learning implications" in areas including communication, monitoring and record keeping for providers to rectify
The quality of monitoring carers' performance should be improved and this should be an "integral consideration" by commissioners of contracts
Providers, the client and the client's family should be involved in establishing a care package
The findings have been shared with Mr Oldland's family.
"I'm sure Mr Oldland's family may get some comfort that although their father suffered like this, perhaps others won't," she said.
Related Internet Links
The BBC is not responsible for the content of external sites.