CQC find Accrington's Options Home Care to be 'unsafe'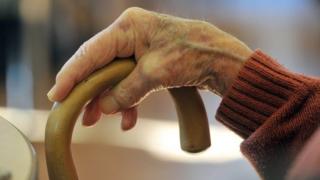 A care provider which failed to adequately train staff and carry out risk assessments has been put in special measures after being deemed unsafe by the health watchdog.
The Care Quality Commission (CQC) found Accrington-based Options Home Care to be inadequate during a May inspection.
A CQC spokesman said the company's registration could be cancelled if the standard of service failed to improve.
The firm said the issues raised were "being addressed at the moment".
A CQC report found the company's assessments for patients who were at risk of falling failed to show how the danger was being managed and risk assessments were handwritten and difficult to read.
It added the firm, which operates across east Lancashire and cares for elderly and dementia patients, did not ensure appropriately competent staff were being recruited to work with vulnerable people and there was a lack of staff training.
However, it stated all patients said they felt safe and were "complimentary" about the company's employees and service.
A CQC spokesman said Options Home Care will be subject to another inspection within six months.