South Ribble Council brings in third leader in three weeks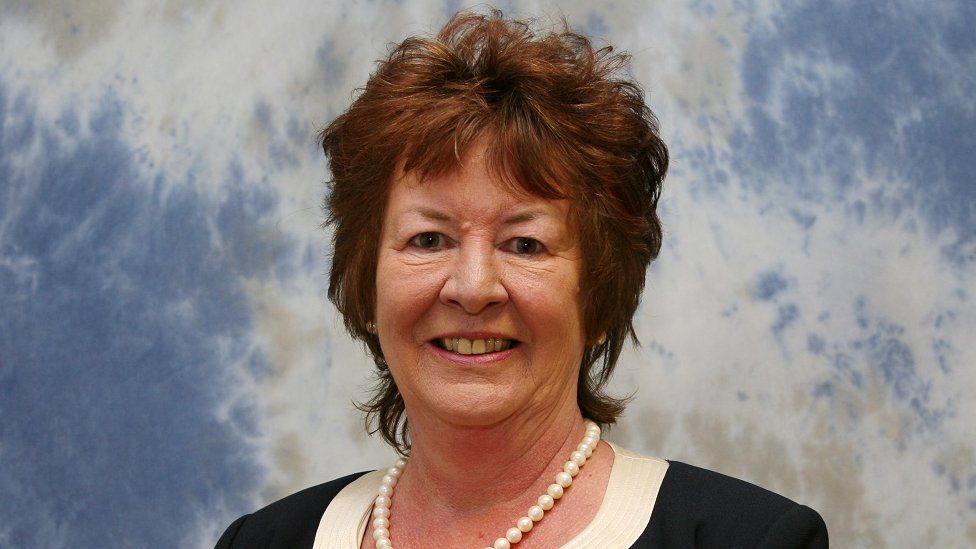 A troubled council in Lancashire has named its third leader in just three weeks.
Margaret Smith was elected at South Ribble Council after previously leading the authority for nine years, until her resignation in 2016 amid a divisive licensing row.
Mrs Smith said the Conservatives had to "move on" from their "difficulties".
But outgoing Labour leader Paul Foster said he feared a return to "disarray" if the Tories could not "heal their rift".
Internal divisions recently saw Labour take control of the council despite there being a Conservative majority.
A third of Tory members failed to attend a meeting to nominate a new leader when the previous incumbent Mary Green resigned ahead of a planned vote of no confidence.
Ms Green claimed she had been ousted as leader of the Tory group.
She alleged she was the victim of a "character assassination" by her political opponents while receiving "no support" from some on her own side, the Local Democracy Reporter Service said.
Returning leader Mrs Smith had also faced calls for to quit from her own party over the handling of a taxi licensing row in 2016.
But she told a meeting of the authority on Thursday that past differences had since been "addressed".
"We have had difficulties, we admit that," she said.
"Those difficulties will have to be put behind us and we have to move forward as a group and a council."
Mrs Smith's departure two years ago came in the wake of a critical report about failings in the council's licensing department, and was preceded by the resignation of four members of her own group.
Mr Foster warned Tory colleagues to set aside "personal vendettas" and "put the community of South Ribble first".
He added: "The local community will never forgive anything other than service, not self."
Mike Stevens, Lancashire Political Reporter
It seems all parties on the council are now just hoping they can get past Christmas without seeing another leader resign.
The Tories seem to be expecting things to quieten down over the next few months and the authority will be able to begin something of a recovery process.
The Labour opposition feels Margaret Smith is the only candidate the whole group could tolerate as leader.
However, I get the feeling Mrs Smith is just a sort of sticking plaster who members hope will get them through to May.
That month, the whole council is up for election and perhaps only then will we hopefully see the beginnings of lasting stability.
Related Internet Links
The BBC is not responsible for the content of external sites.