'Violent bully' hid Susan Waring's body after killing her, court told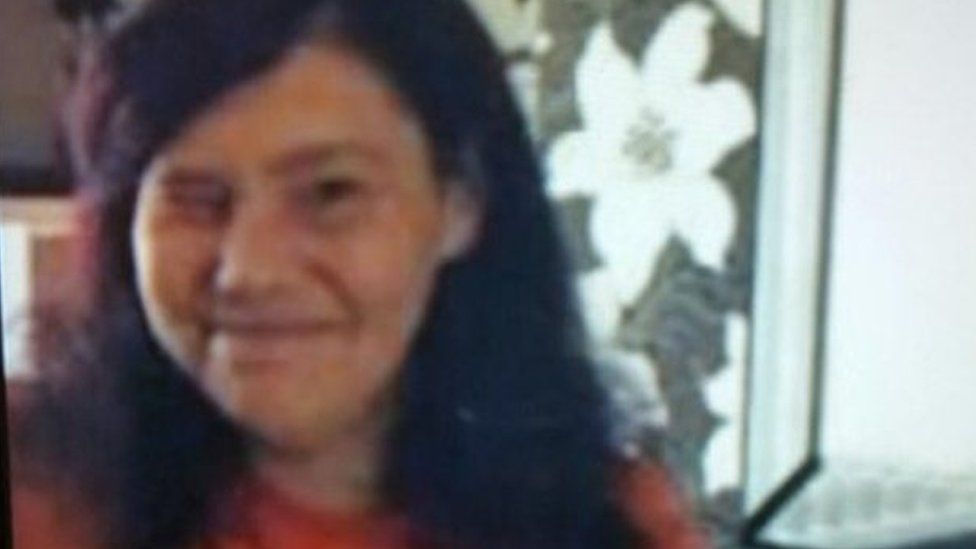 A "violent bully" battered his partner and hid her body "where it may never be found", a court has been told.
Alan Edwards, 48, claimed he last saw Susan Waring in January 2019 as she kissed him goodbye leaving his flat in Darwen, Lancashire.
A search of the flat found a Halloween mask spotted with blood and Susan's DNA which prosecutors allege he wore "when he struck her".
Mr Edwards denies murder and attacking other women, Preston Crown Court heard.
Despite extensive police inquiries, the whereabouts of 45-year-old Miss Waring are unknown and there is no evidence to say she is alive, the jury heard.
Christopher Tehrani QC, prosecuting, alleged that Mr Edwards killed his partner and "disposed of her body somewhere or in such a manner to ensure that it may never be found."
A forensic examination of his flat above a takeaway in Blackburn Road found spots of blood on the walls and also on a Halloween-style mask which carried traces of the victim's DNA.
Mr Tehrani said: "The prosecution say that, at some point in time, Alan Edwards had this mask on. He was in close proximity as he struck her and blood sprayed on to his mask."
Mr Edwards began a relationship with Miss Waring, who had some learning difficulties, in late 2018 and from the outset it was "turbulent and violent", he added.
Mr Tehrani said the jury would hear from four other women that Mr Edwards was controlling with one saying he kicked her in the abdomen when she was pregnant and another claiming he pointed a gun to her head.
"All four females will tell you that Alan Edwards was a bully and physically violent to them."
The last confirmed public sighting of Ms Waring was shopping with Edwards in Darwen where her bank card was used to buy a stuffed Meerkat toy.
This trial is scheduled to last up to 10 weeks.
Related Internet Links
The BBC is not responsible for the content of external sites.