Covid home-schooling: Head teacher pens heartfelt letter to parents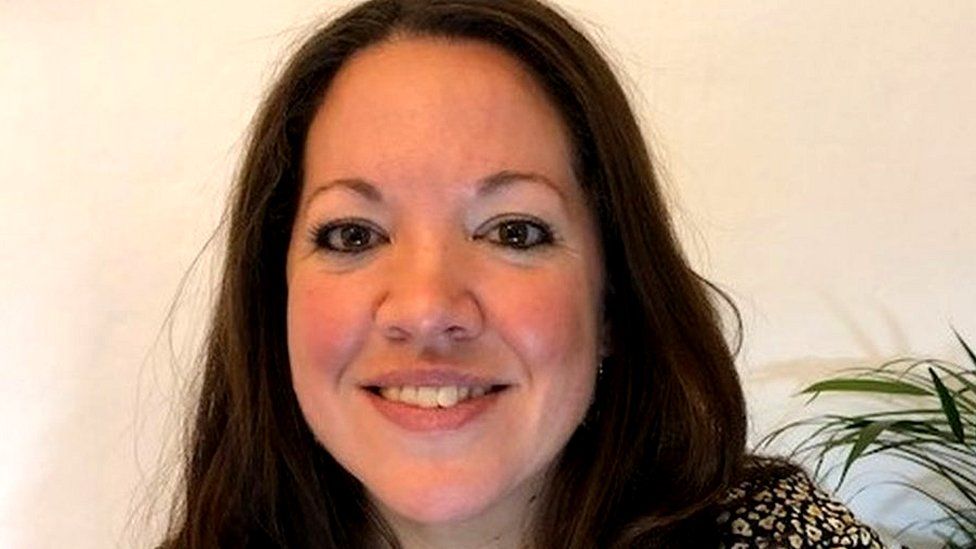 A head teacher who admitted struggling with home-schooling has reached out to fellow parents in a letter telling them "you are doing a great job".
Sarah White said she was writing "as a mother" and wanted to reassure them that she too was "feeling the strain".
The Lancashire head teacher said her main motivation was to say "Well done! You are surviving a pandemic!"
The letter was widely shared on social media, prompting a wave of positive comments.
Coates Lane Primary School in Barnoldswick is teaching some 40% of pupils on site, with staff combining lessons with online offerings.
Mother-of-two Mrs White said: "Last week was a really difficult week as a head and as a parent.
"Lots of people I knew were really struggling, it just seemed to be that week when lockdown really hit everyone hard."
She continued: "Then on Friday I took a phone call from a parent who chatted to me quite honestly about how she was coping.
"I got off the phone and just felt I need to contact the parents because I felt she probably wasn't the only one.
"I ended up sitting writing that letter to let them know I wasn't just a head teacher, I was a parent myself, I'm a human being and we are all going through this together."
Mrs White said some parents had "access to everything" while "some have nothing".
"They are doing an incredible job and that is what parents need to hear at the moment," she said.
"A lot of parents contacted me after the letter and said 'thank goodness you said that'."
Mrs White wrote: "If your child has lots of microwaved meals, stayed up too late, played too much on the Xbox and not finished all their school work - that's ok!
"We know our pupils are safe, loved and cared for and that is the most important thing at the moment."
One mother tweeted: "As a single parent and key worker not even going to your school, you acknowledged what parents are going through up and down the country. Keep safe."
A teacher posted: "Sarah you are such a role model, exceptional leader and compassionate human.
"The Coates Lane family are lucky to have so much love and understanding in such scary unpredictable times. Stay safe and if you need a virtual cuppa etc DM me!"
Related Internet Links
The BBC is not responsible for the content of external sites.