Blackburn mosque burglars steal safe with £5k cash inside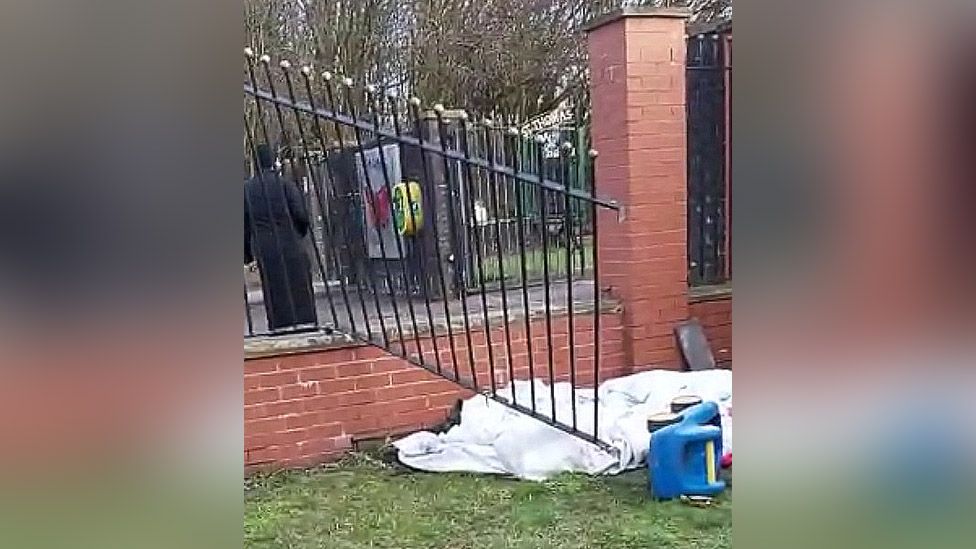 Burglars have stolen a safe containing about £5,000 in cash and "irreplaceable" documents in a raid on a mosque.
The thieves broke into Masjid-e-Rizwan in Blackburn, Lancashire, through an attic window over the weekend.
Mosque president Dr Siraj Parker said the heavy safe was dragged out of the building and over a garden wall after the thieves ripped down a metal fence.
To target a religious building in this way was "low", he said.
Dr Parker said worshippers discovered the break-in when they arrived at the mosque at 06:30 GMT on Monday.
The safe contained donations towards the mosque's plans for a £800,000 redevelopment.
The thieves also broke into a charity box containing an unknown amount of cash, and took documents including marriage certificates.
"To do this to a place of worship is very low. How do people sleep at night?" Dr Parker said.
He added it was a further setback to plans to transform the mosque, which had already been put on hold due to coronavirus.
He said it was the second time the Newton Street mosque had been targeted since the start of the pandemic, when a TV and computer screens were taken in March.
Lancashire Police confirmed a report of a burglary and said no arrests had been made.
The Masjid-e-Rizwan mosque - also known as Kokni - was set up by town's Kokni community who hail from West India near Maharashtra.
It was established in 1976 and is one of the oldest mosques in Blackburn.
Related Internet Links
The BBC is not responsible for the content of external sites.