Susan Waring: Accused 'confused and upset' by partner's disappearance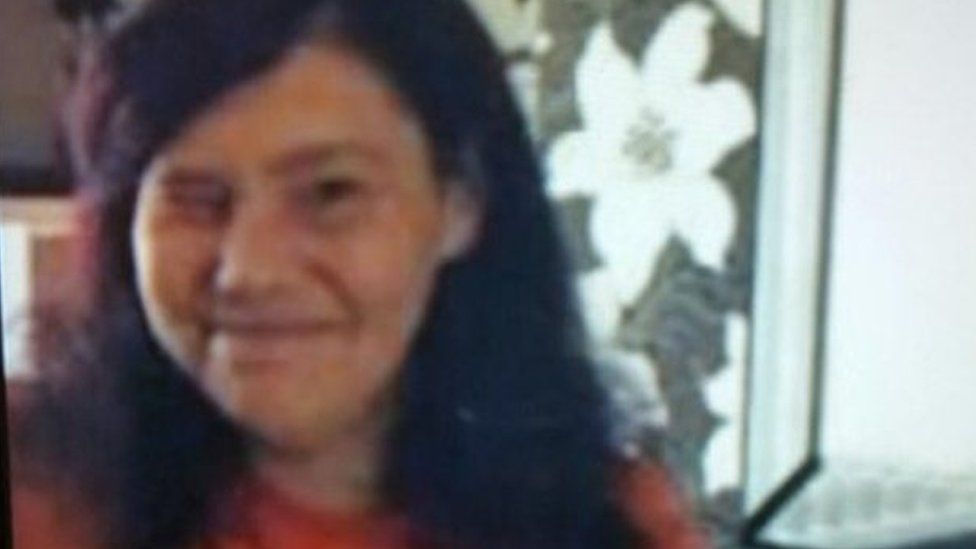 A man accused of murdering his missing partner has told a jury he is "confused" and "upset" about her disappearance more than two years ago.
Alan Edwards, 48 and of Darwen in Lancashire, denies killing 45-year-old Susan Waring, who he said he last saw when she left his flat in January 2019.
He also denies assault and threatening behaviour, Preston Crown Court heard.
Ms Waring's mother reported her missing but she has never been found. There is no evidence she is alive, jurors heard.
The defendant told them Ms Waring had stayed on and off at his home since December 2018.
Mr Edwards said her ex-boyfriend became "aggressive" and "threatening" when he found out about their relationship and smashed his windows with bricks.
He said he and Ms Waring had agreed not to have a "full-blown relationship" because he thought she might have been on the rebound.
He said he last saw her at his flat, late on the evening of 30 January 2019 where they had earlier been "laughing, joking, dancing, pratting about".
Mr Edwards, of Blackburn Road, said he had fallen asleep and woke up when he "felt a kiss" on his cheek.
He denied having seen or heard from Ms Waring since.
His barrister, John Jones QC, asked: "How do you feel about that?"
Mr Edwards said: "Confused. Upset. Because I thought we had a close relationship. I think she would have contacted me in some shape or form."
He denied ever being violent towards Ms Waring.
After her disappearance he said he called and messaged her and also visited business in Blackburn Road to check CCTV.
He told the court he was "still waiting for her to come back."
The prosecution previously said Mr Edwards was a "violent, controlling bully" who murdered Ms Waring and disposed of her body.
He is also accused of being violent with four other women dating back to the 1990s.
He denies murder, causing grievous bodily harm, assault occasioning actual bodily harm and making threats to kill.
Related Internet Links
The BBC is not responsible for the content of external sites.