Susan Waring: Family plead with murderer to say where 'beloved' is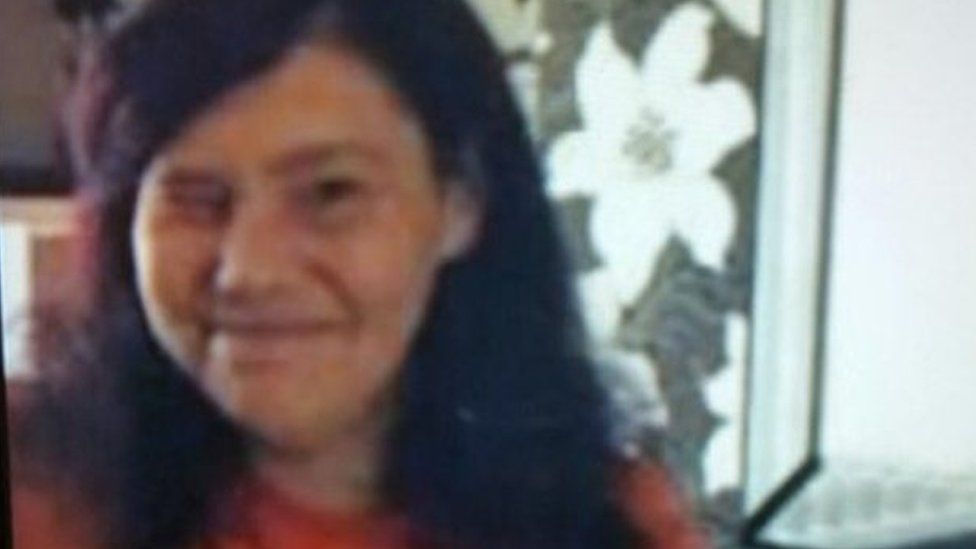 The family of a mother-of-five who was killed by her boyfriend have called on him to reveal where her body is as he was jailed for life for her murder.
Alan Edwards, 48, was ordered to serve a minimum of 27 years at Preston Crown Court for the murder of Susan Waring, whose body has never been found.
He had claimed he last saw her outside his flat in Darwen on 30 January 2019.
In a statement, her family said their "one final request" was for him "to tell us where our beloved Susan is".
Ms Waring was last seen shopping with Edwards in Darwen on 29 January.
Edwards, who denied being violent with his girlfriend, claimed during his trial that he kissed her goodbye a day later and never saw her again.
Ms Waring's mother reported her missing several days later but her whereabouts are still unknown.
The prosecution said Edwards was a "bully" who killed Ms Waring, disposed of her body and then attempted to cover his tracks.
His trial heard a forensic examination of Edwards' Blackburn Road flat found blood in numerous locations, with more than 100 spots and traces of Ms Waring's DNA discovered on a rubber Halloween skull mask he was believed to have worn while he attacked her.
In a statement read in court, her brother Peter Waring said that as "a grieving family, we make one final request for Alan Edwards to tell us where our beloved Susan is, so we can have closure".
"The last two years have simply been hell for us," he said.
"A nightmare that has continued to cause us turmoil every day.
"Alan Edwards clearly manipulated Susan, preyed on her vulnerability and used her as a punchbag.
"This evil man has denied any wrongdoing and has told constant lies about his offending."
Sentencing him to life, Mr Justice James Goss said during a "brief relationship" with the 45-year-old, Edwards had been "controlling and violent".
"You murdered Susan Waring, [though] precisely what you did and how is known only to you," he said.
"Susan Waring was a small, underweight, vulnerable 45-year-old woman.
"She was blind in one eye, suffered from poor health and had learning difficulties.
"There is no doubt she was frightened of and dominated by you."
Speaking after the hearing, Det Ch Insp Pauline Stables said while she was "glad to get justice for Susan's family... their suffering continues whilst her body remains missing".
Appealing for information about the whereabouts of Ms Waring's remains, she added that Edwards "continues to deny Susan's murder and as such, is not revealing where he disposed of her body".
Related Internet Links
The BBC is not responsible for the content of external sites.