Netflix series prompts fan to restore first paid footballer's grave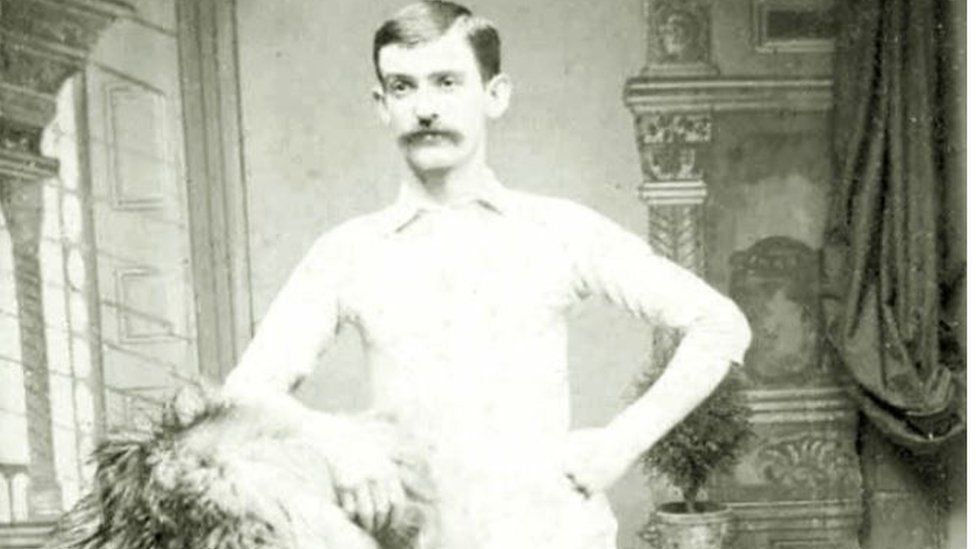 The grave of one of English football's lesser-known pioneers has been restored after a fan watched his story on Netflix series, The English Game.
Jacqueline McAleese contacted Blackburn Rovers after noticing Fergus Suter's final resting place was dilapidated.
Suter is regarded as the first professional footballer, earning a "working wage" at Rovers in 1880.
Ms McAleese said she was "quite upset" after seeing his grave "had fallen over and was "just a mound of grass".
The restoration, funded by Blackburn Rovers, took place on the 135th anniversary of the triumph of Suter's third FA Cup winner's medal, when Rovers beat West Brom 2-0.
Ms McAleese said the restored grave at Blackburn Old Cemetery was "magical".
"I know he's not a relative and actually is nothing to do with me, but his story touched my heart and I became so passionate about it," she said.
Glaswegian Suter, who was born in 1857, quit his job as a stonemason in Scotland, to ply his trade in Lancashire.
He signed first for Darwen FC in 1878 and then Rovers in 1880 earning a working "wage" when professionalism was frowned on in the game.
The full back, noted for his passing ability, is regarded by football historians as a pathfinder for professionalism when his club broke the rules to pay him.
The English Game writer, Julian Fellowes, who also created Downton Abbey, said the restored grave could become a shrine for football fans.
"Millions upon millions of people around the world owe a great debt to Fergus Suter and to the other founders of modern football and it seems to me a wonderful thing that, thanks to Jacqueline, many of them will now have the chance to pay their respects at his grave," he said.
Related Internet Links
The BBC is not responsible for the content of external sites.