Lancashire County Council: 'Fag packet' joint authority plan rejected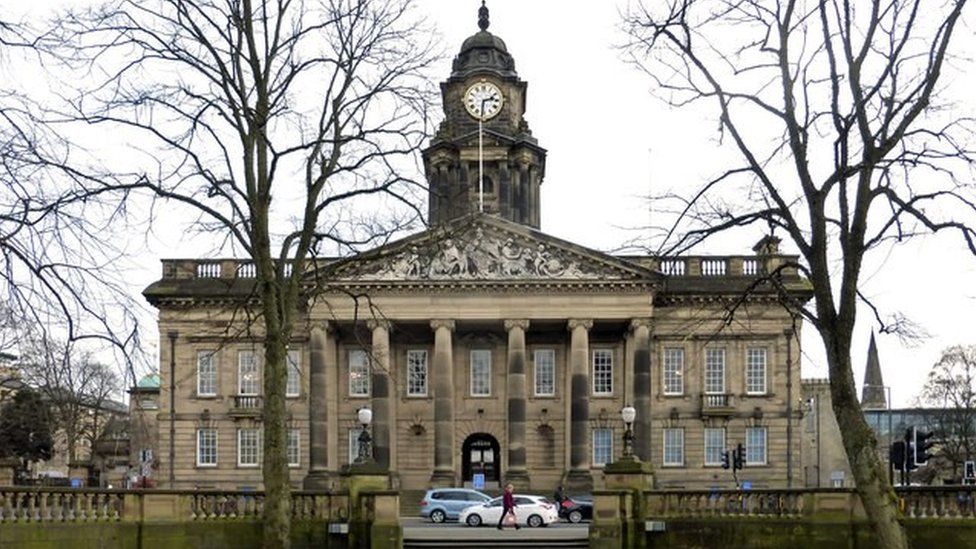 Lancashire County Council has rejected plans for Lancaster to form a new authority with two districts in Cumbria.
The proposal for a new council, known as The Bay, would see Lancaster join Barrow and South Lakeland.
Erica Lewis, Labour leader of Lancaster city council, dismissed claims it would be "taking Lancaster out of Lancashire".
But critics told her the scheme was drawn up "on the back of a fag packet".
The plan includes more directly-elected mayors, unitary authorities and stronger town and parish councils.
Lancaster City Council is one of 12 district authorities within Lancashire that delivers local services like planning, parks and waste collectio
The county council is responsible for Lancashire-wide services, including highways and social care.
At an extraordinary meeting of the county council, Heysham's Andrew Gardiner said "the people of Morecambe got sold down the river by joining with Lancaster" in 1974.
"The Bay proposal is too small and if a unitary is too small, it won't work," he said.
Morecambe South county councillor Charlie Edwards said: "Will Lancaster still be part of Lancashire's really exciting bid for the 2025 Capital of Culture?
"Don't punish Lancaster residents with a scheme that was drawn up in eight weeks on the back of a fag packet."
She added: "It is unsurprising to see that county councils want to defend their position. However, what that misses is the opportunity to reform local government to best serve our residents and our region."
Related Internet Links
The BBC is not responsible for the content of external sites.